Dojos & Martial Arts Schools
Ju jitsu was originally developed by Samurai warriors in medieval Japan to defend themselves when unarmed. In Japanese Dojos, Ju-jitsu teaches rolling, falling, hold escapes, throwing, grappling, strikes, locks and defensive techniques against punching, kicking and weapons attacks. It also instills co-ordination, balance, leverage, speed and personal confidence.
Anthony Holtz, Sensei At our Georgia Dojo
We are a family owned and operated Dojo offering classes in Jujitsu  for both children and adults. We are located 50 Industrial Dr. Chickamauga, GA, 30739   Our Dojo is the "family room" of our home and you are now a member of our family (Ohana).  Here we treat each other with respect and caring and revel in the success of our fellow Jujitsuka (practitioner of the art of Jujitsu).  Sensei Anthony Holtz holds his Second Degree Black Belt in Danzan Ryu Jujitsu, having studied the art for many years.  His love of and dedication to the art is contagious to those he instructs.  He is a true teacher both on and off of the mat. He is equally effective with children and adults as his teaching style is fluid and his principles unwavering. Feel free to contact us at any time. Email: sensei@kengoiwakai.com. 
---
Ken Nussear Professor at Desert Breeze Martial Arts Dojo In Las Vegas, Nevada
Professor

Ken Nussear

 

teaches at the

 
Desert Breeze Community Center

, Located at 
8

275 Spring Mountain
Rd
. 
Las Vegas, Nv

. 

Please feel free to contact us with any questions you may have.  
Phone: 
702 423-8308

Email:

knussear@mac.com
---
Ed Hiscoe

 School of Ju-Jitsu In Nepean, Ontario
At the Hiscoe School of Ju-Jitsu, located at 112A-15 Capella Court  Unit #112A Nepean, Ontario, K2E 7X1 Canada. We teach total awareness, which means recognizing the early warning signs of an attack and pinpointing additional dangers like concealed weapons, extra attackers, and environmental hazards. Hiscoe Hanshi started his Ju-Jitsu career in the mid-70s with his two sons, James and Steve, when they were five and six years old. James Hiscoe sensei holds the rank of 4th Degree Ju-Jitsu Black Belt. Steve Hiscoe, Shihan, holds the rank of 8th Degree Ju-Jitsu Black Belt and operates a highly successful Ju-Jitsu Dojo in Chilliwack British Columbia. Please contact us if you have any questions.
 Email: hiscoeschool@bellnet.ca Phone: (613) 727-Dojo (3656)   Fax: (613) 727-3541
---
Duchesneau Ju-Jitsu
---
Bushido Knights Ryu, Academy of Martial Arts
Our Martial arts school is located at 

35 SW 1st Ave 

Dania Beach, FL, 33004

 

.

 Our 

schools

focus, was to training in the best possible martial arts skills,
 studying the original arts. 

Prof. Gerry Knapton, Sensi

strives to
 perfect our martial  abilities. We also improve ourselves by becoming a stronger and more centered martial artist. We also enjoyed being a serious group of martial artists training at a Dojo together. 
---
Professor Shipley is the Sensei (Head Instructor) of the Koshinkan Martial Arts School. Located at 195 East Center Street Fallon, NV. Professor John Shipley began his study of martial arts in 1972 in Goju-Ryu Karate. He received the rank of Shodan 1st degree Black Belt) in 1978. In 1986 he began studying Jujitsu under Professor Herb LaGue at th Bushidokan Martial Arts Temple in Sparks Nevada. While attending classes at the Bushidokan, he also studied Shotokan Karate, Tai-Chi and Iai-Jutsu. On June 8th, 1994 Professor Shipley opened the Koshinkan Martial Art school in Fallon NV. Professor Shipley developed a list of 20 techniques known as Yasu Nage, (Low Impact Nage) which has been made a part of the Bushidokan Federation's curriculum. On June 21st, 2009 Professor Shipley was promoted to Shichidan (7th degree Black Belt) with title of Shihan (Master Teacher). Please contact us at 
Phone: 775-423-2340 Email: js_koshinkan@hotmail.com
---
Dynamic Leverage Martial Arts
Sensei, Jason Lapuz-Belisle opperates the dojo in 
Fernley, NV, 89408.  Please feel free to contact us. 
---
Bushidokan Martial Arts Temple
Martial Arts at the Bushidokan Temple is a school in Reno/Sparks Nevada which was founded in 1969. The Bushidokan is

 located at 

311 9th Street, Sparks, NV 89431 

Sparks, NV, 89431

. Jujitsu is unique among the martial arts in the effectiveness, simplicity and range of its techniques, essentially encompassing a 'mixed martial arts' (

MMA

) curriculum. Herb LaGue is dedicated to developing his students through the martial arts and other related courses. We presently offer classes in Jujitsu and other related subjects. Jujitsu, a Japanese system of philosophy, combat, and self defense is one of the world's oldest martial art disciplines.  All age groups and both sexes can participate together. Jujitsu provides a lifetime recreational opportunity that can be practiced by any individual; many older people enjoy Jujitsu, as well as the very young. 
phone: 
775-358-1518 
Email: bushidokan@mac.com
---
Golden Sage Martial Arts
Prof. Bob Karnes Sensei teaches at
Golden Sage
in Cold Springs, NV, 89508
---
Feather River Kodenkan
---
---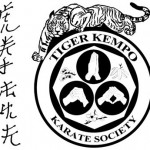 Tiger Kempo Karate Society
Grandmaster Robert Hoe,
  at Tiger Kempo located at 
267 Water Street Gardiner, Maine, 04345a
 is a native Hawaiian, who migrated to New England in the early eighties has been a student of the Kempo Arts since the age of 5. He began his training in the Kosho Ryu Kempo line under Simeon Eli, direct student of James M. Mitose. He continued training with his father in the following years. He has worked as an educator and coach for decades helping young people reach their full potential. He has always remained a student, traveling to seminars and gatherings all over, sharing with Masters from all systems in hopes to improve his own. He also holds ranking in the Cheezics line of Tang Soo Do. 
Robert Hoe
 is a Maine Guide and is acquiring his Maine Whitewater Rafting License well into his 50's, no small accomplishment. He shares his years of training knowledge and skills as a wrestling coach and competitor. Lastly he also shares his expertise as a "
Master
" Chef as he prepares special Asian delights for everyone after a hard day of training.
---