Bushidokan Martial Arts Federation
Sparks Central Office
311 9th St, Sparks, NV 89431 
(775) 358-1518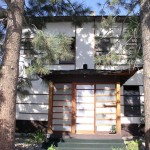 Please email us any questions you may have and we will contact you at our earliest convenience, or feel free to call us anytime 7 days a week, between the hours of 8am – 9pm. Feel free to fill out the contact form below, and we will be in touch as soon as possible.

Traditional Style of Jujitsu
We are a Worldwide Jujitsu Federation, with over 40 Dojos and Martial Arts Schools, we can truly say, We know how to take a punch.